At Starr's Trailer Sales, we know the importance of family time. That's why we strive to provide a variety of models and floorplans that can accommodate every family allowing for comfortable travel and plenty of space for entertainment. A popular family-friendly RV floorplan is found in bunkhouse models. Check out our inventory below.
Bunkhouse Travel Trailers provide for plenty of space, extra storage room and versatile sleeping arrangements to fit all families, big or small! are unique and come with a room dedicated to the bunkhouse which is accompanied In a Bunkhouse Travel Trailer,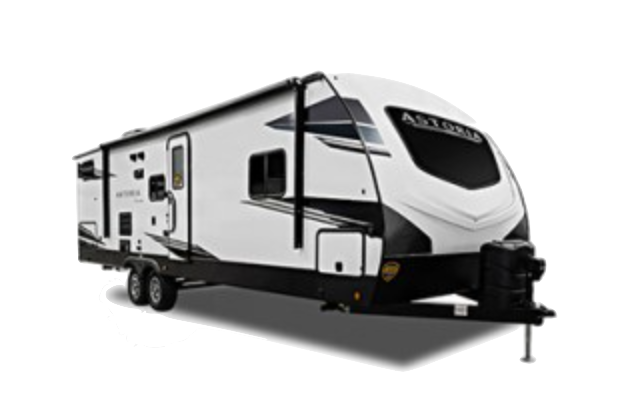 you can commonly find unique features such as a desk, dining table and an entertainment center - the perfect set-up for entertaining kids of all ages!
Shop from our large selection of Dutchmen Bunkhouse Travel Trailers from leading brands like Astoria, Aspen Trail and Kodiak. Your next camping trip is sure to be memorable with a Dutchmen RV. Contact our RV Sales Team today and we will help you find the RV of your dreams.