The 5 Most Famous RVs on Screen
Published on Mar 04, 2015
RVs have been an American staple since they first came out on the scene in 1910. Although there were few roads and gas stations at the time, there were still RVs out there. Americans were destined to be RVers. From the moment we stepped foot on the continent in search of our freedom, we have been exploring and adventuring out into a world unknown ever since. We're pioneers at heart and the need to explore runs deep in our roots so it's no surprise that the RV shows up in many of our movies and mainstream culture. If you've ever watched a movie in your life then you've probably seen one of these glorious vehicles make their debut on the big screen. We're going to take a look at the Top 5 Most Famous RVs of all time.
#1 - 1972 Ford Condor II from Christmas Vacation
This is probably one of the most famous RV's seen on the big screen. It's so famous, that it even has its own resting place at the Castle Noel museum in Medina, Ohio. This movie is an absolute classic that many of us have probably quoted at some point in our lives.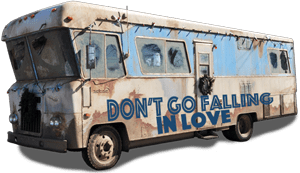 "Oh, that uh, that there's an RV. Yeah, yeah, I borrowed it off a buddy of mine." -Eddie
#2 - 1967 Winnebago Brave from Independence Day
Who doesn't remember the classic scene of the RV herd driving out into the Nevada desert? Here we see our main character Captain Steven Hiller (played by Will Smith) stranded in the desert after taking down an alien spaceship but luckily our hero is met by a convoy of concerned citizens who take him to Area 51 to get some answers.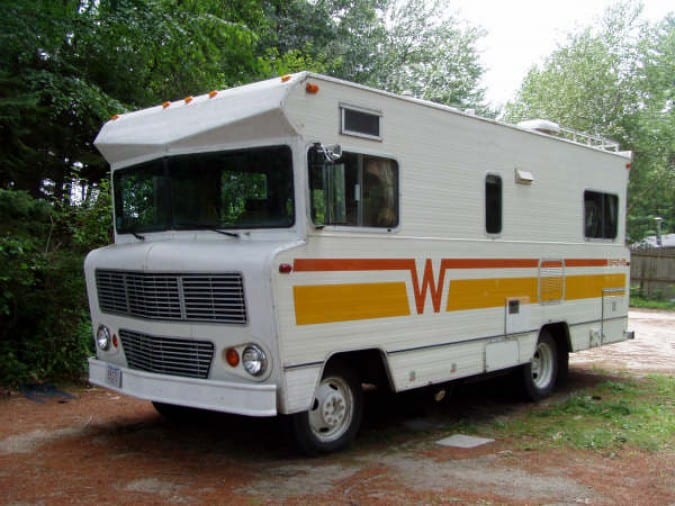 "I could have been at a barbeque!" [kicks alien one last time] "But I ain't mad."-Captain Steven Hiller
#3 - Fleetwood Bounder from Breaking Bad
In the very first scene of Breaking Bad, we see our main character Walter White (played by Bryan Cranston) speeding through the desert in the Fleetwood Bounder RV with his partner Jesse in towe. This is such a memorable scene because it starts off with so much action and leaves you wondering what the heck is going on. Only until later in the season you find out the reason for the RV in the first place, and it's definitely not for family vacations.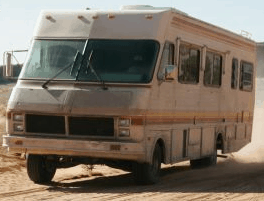 "Buy the RV. We start tomorrow."-Walter White
#4 - The Coachmen Encounter from We're the Millers
We're the Millers is a hilarious comedy where a dealer (Jason Sudeikis) hires three people(Jennifer Aniston, Emma Roberts and Will Poulter) to be his pretend family so he can increase his chances of crossing the border. He's got the right idea because nothing screams "family vacation" more than an RV. The Coachmen Encounter RV is a main element to this movie and it's a real beauty.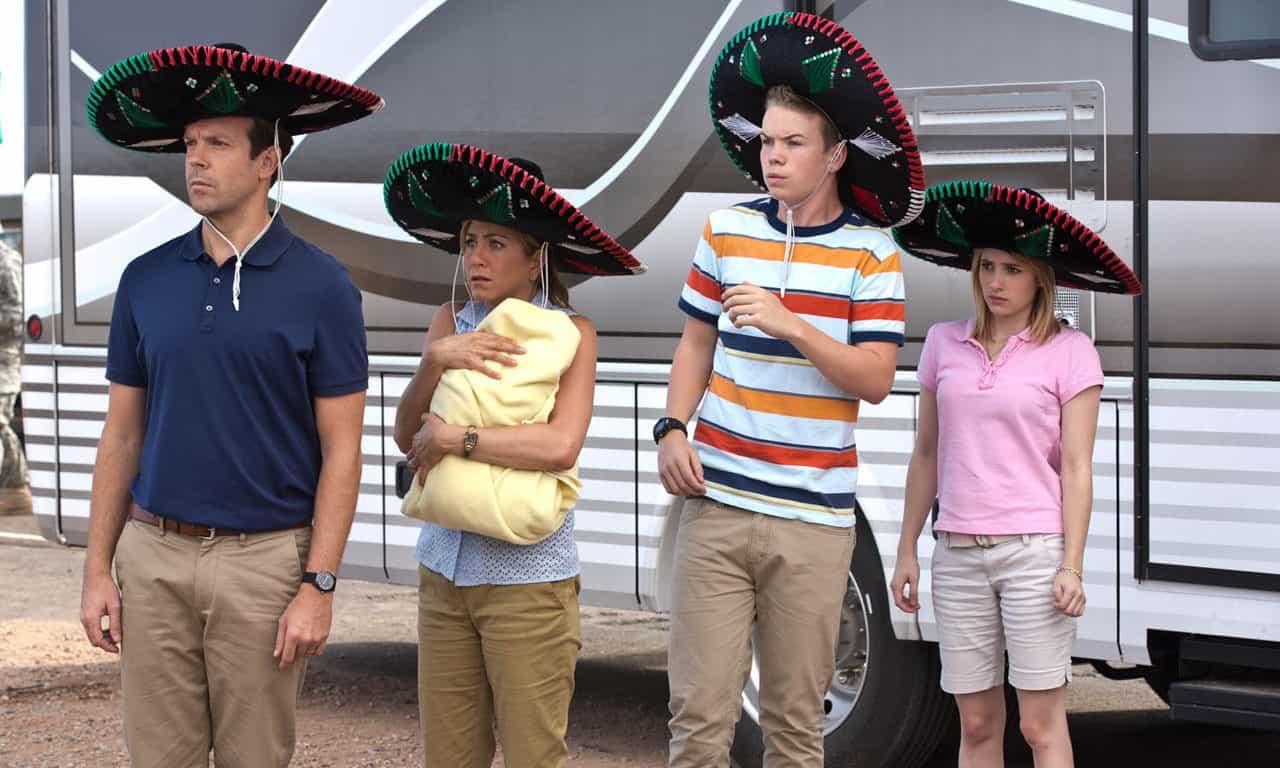 "Cool. So I guess it's just us, then. A little father and son bonding trip to Mexico."-Kenny
#5 - The Commvee from The Wild Thornberrys
Last but certainly not least, is The Commvee from The Wild Thornberrys. Every kids dream in the early late 1990's and early 2000's, was to live the life of Eliza Thornberry. I mean, who wouldn't want to travel the world in an RV with a great family like the Thornberrys? The Commvee came complete with a dining and kitchen area, a bathroom/darkroom for previewing film, a hatch with a sleeping area and two rooms on the lower level for Eliza and her sister. Not to mention two hammocks in the room for her pet monkey Darwin and foster brother Donnie. The Wild Thornberrys was a really great show with a really cool RV, that taught us no matter where you go and what misadventures you get into, as long as you are with family, you can overcome anything!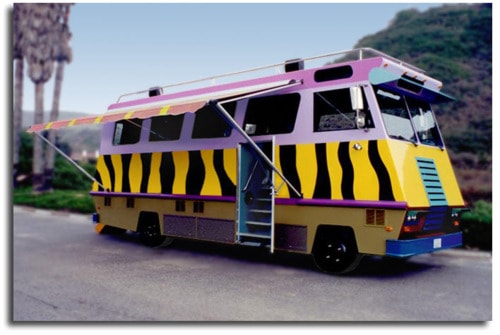 "Smashing!" -Nigel Thornberry