Kickstarters Camping Projects
Published on Oct 19, 2015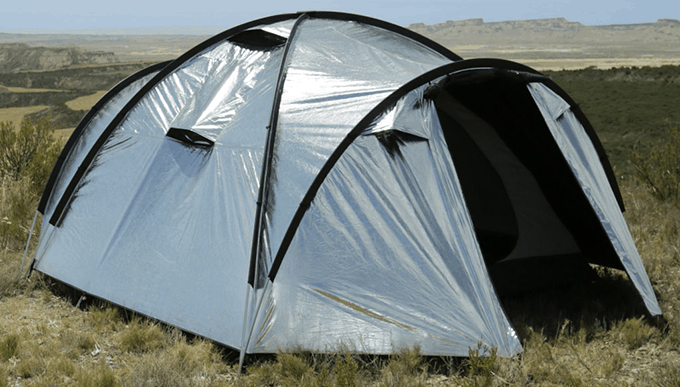 Henry Thoreau once said, "The world is but a canvas to our imagination." The Kickstarter website defines its community as one of vibrant people working together to bring new things to life. It is one of our favorite websites where we find ingenious independent inventions from people like you and me in need of only money to get their project started. Here are 3 camping gear projects in search of funding right now!
The Bear Taco Hammock Gear aims to be the most comfortable and secure, providing you with the best outdoor experience possible. With an 800 pound weight capacity, this bear taco consists of a complete suspension system, a hammock measuring 9'7"x 6'6" with attached pouch with room for straps and whoopies. There is a silnylon rainfly, an underquilt for added versatility, and an overquilt with the ability to convert from a straight quilt to a toasty enclosed envelope for your feet and silnylon stuff sack. They have 16 days to go to reach their $10,000 goal and are currently sitting at $4,648!
The FlameStower converts fire into electricity and allows for off the grid, portable phone charging in a compact design for camping and power outages. 812 backers pledged $60,143 to help bring this project to life back in 2013. So, thanks to kickstarter, the flamestower is available now for $99.99. It will take the energy it receives from the fire to charge your devices while you relax and sit back around the campfire. Now, you'll longer have to worry about the 0% battery we all avoid. You'll be far more prepared in the wild with your new flamestower!
Now, this tent is the answer to our number one problem while camping: getting woken up at the crack of dawn. According to their kickstarter page, the Siesta4 is a four person tent, made from specially developed lightweight, durable, waterproof fly fabric that reflects infrared, visible, and ultraviolet light. It will be much cooler and darker inside when in the direct sun. It is the world's first tent to feature ducted side vents, where two quiet, 8 inch, USB-powered fans can be installed. Imagine being able to sleep with a comfort comparable to your cool home anywhere in the world! If you're at a festival or camping in the desert, no need to wake up at 7A.M. Your fun and energy can be maximized by getting a full night's rest with ease. So far, $85,982 has been pledged towards the $100,000 goal with 22 days to go! Go donate if you feel so inclined, and pre-order your Siesta4 now to be part of the first production run in April 2016!
Starr's Trailer Sales
We hope your October has been amazing thus far! To help make your camping projects and dreams come true, let us kickstart your interest in some of our new and hot travel trailers, fifth wheels, and toy haulers! Ranging from $13,995 and up, we have just what you need to get your wanderlust pot stirred!